Welcome to the New Millennium Institute Educational Services information page. We are the principle provider of Stop Tripping Over Your Own Feet College and Career Readiness Programs. Our goal is to provide the finest in College and Career Readiness Programs.
James (Agbara) Bryson is an award-winning educator and national trainer who, specializes in self-handicapping behaviors. He designs programs that engage educators, students from middle school to college, parents and communities while promoting personal, academic, and career success and healthy lifestyles.
His passion and commitment for seeing students, parents, and communities succeed has made him realize that 21st century educators have to wake up and teach a new way! He believes everyone feels incompetent in some arena of life but everyone strives to be successful.
As an award-winning Educator, he utilizes his strategies and concepts to reduce academic self-handicapping behavior in his student success courses, workbooks and African American Male Program. The Stop Tripping curriculum, and workbooks, " helps boasts higher than average retention rates. Please see following list of services below:
STUDENT PROGRAMS AND SERVICES:
Stop Tripping! Maximizing Student Success Curriculum
The Stop Tripping Curriculum and pedagogy is student centered, relevant to students and allows them to become active learners. It is a six-week goal-oriented systematic process focusing on reducing negative automatic self-handicapping thoughts and replacing them with positive behaviors that increase confidence, decision-making skills, positive attitude, and appropriate classroom behaviors, relationship with others and academic success. Attendees self-assess their self-handicapping behaviors, and discover SEL skills. This class can be customized to meet your needs.
Self-assessment allows student to identify and manage their emotions and behavior and gives teachers a comprehensive tool that provides a more in depth and personal view of a students' social and emotional perception of themselves. Students also identify and manage one's emotions, behavior and demonstrate skills.
Participants realize self-awareness and self-management skills, fears, and resolve interpersonal conflicts in constructive ways and they are held accountable for their behavior.
To enhance college and career readiness students develop an Individualized Educational and Career Action Plan to achieve career and academic goals.
Preparing for the Workforce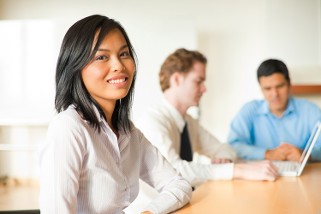 The world is changing and so is the workforce. Today's workforce is more diverse and has to be global in order to compete. America's demographics and tomorrow's workforce skills are transforming the workplace.
More employers are requiring its employees to have some college training. If students want to be economically successful, then they must help prepare for the workforce of the 21st century.
This presentation focuses on the changing demographics, cultural shifts and workforce trends. Participants will have a better understanding on how to prepare themselves in meeting the challenges of the changing workforce.
PARENT PROGRAMS AND SERVICES:
Stop Tripping & Start Living Parent Success Seminars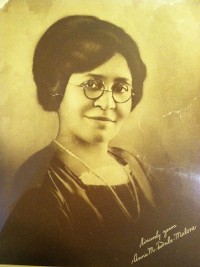 Our seminar teaches parents that have a desire and commitment to unlock the secrets of success to maximize personal, academic, and career potential. Mr. Bryson teaches parents the keys to success and shares how successful people like Annie Turnbo Malone who attended Peoria High used these keys to become the first black female millionaire. Mrs. Turnbo's books and posters are included.
Parent Life Skills & Job Readiness Program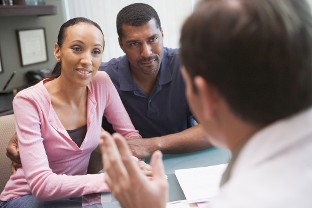 Significant research has been conducted linking parental and community involvement in education to improved learning outcomes for students. For many school districts, a major challenge is getting parents to participate in school activities.
Unfortunately, a great number of parents are unemployed/underemployed or lack employment skills, creating a cycle of poverty. Countless parents would like to seek further training, education, and become economic self-sufficient.
Our Life Skills & Job Readiness Bootcamp is a workforce development job/training readiness program. Classes are five days a week from 9:30 a.m.–12:30 p.m. and lasts for two (2) weeks for a total of thirty five (35) hours of training. The program is designed for parents who are interested in becoming training or job ready.
New Millennium Institute has developed Parent Life Skills and Job Readiness Classes to help parents enhance their educational and employment status. This program is designed to promote job readiness, self-image, confidence, engagement and self-efficacy. Participant's personal, academic and employment needs and readiness are evaluated. Punctuality and attendance are emphasized. Parents will hear employers, trade representatives, and colleges talk about their, expectations, and strategies on how to get and keep a job and tips on how to succeed.
Upon completion, graduates will receive a Parent Life Skills and Job Readiness Certificate and assisted with job placement or training and assigned an academic or job coach depending on their educational or employment plan and will be invited to New Millennium Institute's Employment Expos.

"Stop Tripping Over Your Own Feet College and Career Readiness Program," provides on-site parent, student and staff development presentations, conferences, training or school assembly for students. We also provide a two day on-site facilitation, and "train the trainer" which certifies schools and district personnel to facilitate the program.
Our programs provide traditional as well as low income at risk grade school, high school or college students skills and tools that help them to stop tripping over their own feet and maximize their personal, academic, and career potential.
We also offer programs that target African American Males. Our program model incorporates innovative best practices designed to increase opportunities for student and teacher engagement by creating a welcoming environment where students feel comfortable and competent. This is accomplished through advising, mentoring, community, and school involvement.
Mr. Bryson founder of Illinois Central College's Harvesting Dreams African American Male Program was designed to enhance a sense of inclusion and develop student leaders and mentors. His program model produced middle school, high school and college chapters, and "Student of the Year, " and Phi Theta Kappa honor students.
The program also received recognition from Illinois Lt. Governor Shelia Simon and a City Proclamation from the Mayor of Peoria for the program's African American Male Conference and its impact on the community.
A major component of the program model uses a student centered learning approach and the Stop Tripping Workbook and Empowering African Males to Succeed books. Both books are relevant and deals with issues that are important to the student population. The content of the books concentrated on self-efficacy and self-handicapping behaviors.
The Parent Involvement Program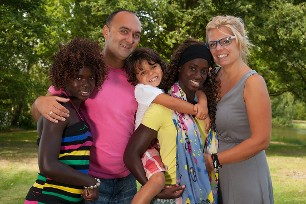 Parent involvement is critical in helping students and schools achieve academic success. There is shared accountability between schools and parents for student achievement. Research shows that parent involvement enhances student self-efficacy and success.
A major challenge for many schools is minimum parent involvement. Being a parent and especially a single parent is challenging and stressful. Parents who are unsure of their skills and abilities lack motivation, confidence and self-efficacy for involvement.
We embrace the notion that parents have far greater potential and their potential is dictated by what they think. This is why we have developed a new and powerful program that teaches parents to believe that they have the power and the ability to reach their goals and learn to become a partner with teachers and participate in school activities to help their children learn and succeed.
PARENTS WILL:
Learn strategies that enhance personal and educational effectiveness
Utilize mental technology strategies to enhance self-efficacy and expand comfort zones
Become more involved in child's education and connect with teachers and school personnel
Develop a deeper sense of trust and bond with school instructors and administrators
Feel like a partner in their child's education
Become more motivated to learn

Wake Up! It's Time to Teach a New Way!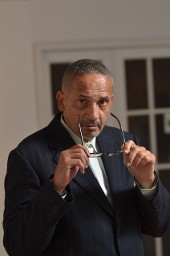 A major challenge facing communities and educators across the country is finding ways to increase the graduation rate of students. Students are dropping out of school in greater numbers. Public schools and its traditional teaching methods have not met the needs of many students. Sadly, those who dropout, will not able to participate in living the American Dream and many will become socially, politically and economically obsolete.
The New Millennium Institute believes that it is time to teach a new way! We embrace the notion that students have far greater potential than they use but limit themselves by their self-handicapping thoughts which sabotages self-efficacy and academic success.
This is why we have developed a new and powerful program that helps students, and educators to recognize self-handicapping behaviors and provide mental technology rooted in cognitive science that help students enhance academic potential by helping them to understand who they are and what they want to become and how to get there.
Imagine a program where learners:
Boost academic achievement
Improve student and teacher engagement
Reduce absences
Fewer disruptive behaviors
Become more competent in their abilities and future
Overcome self-handicapping behaviors
Take responsibility for their behavior
Have a goal-oriented, systematic process that enhances self-efficacy
Incorporate mental technology to change and improve their lives
PROGRAM IMPLEMENTATION OPTIONS
Stop Tripping Over Your Own Feet Academic Success Program provides an on-site half or one day seminar /workshop for educators or school assembly for students. We also provide a two day on-site facilitation, and "train the trainer" which certifies schools and district personnel to facilitate the program.